Dorset Nectar Orchard Products
Our Traditional Dorset Cider Orchard

Tour our organic orchard and learn about traditional cider making
We love bees

We love our bees and they love our organic and traditionally managed orchard
Family Farm

Our family run orchard is proud to pass on traditional cider orchard management practices to the next generation
Winning awards: from traditional dry to fruit infused

Taste testers wanted for feedback on our newest blends
The Best Organic Apples

11 distinct traditional cider apple varieties are expertly mixed and blended for the sweetest apple juice, robust award winning ciders and wholesome apple cider vinegar with 'mother'
Our Traditional Dorset Cider Orchard
Tour our organic orchard and learn about traditional cider making
We love bees
We love our bees and they love our organic and traditionally managed orchard
Family Farm
Our family run orchard is proud to pass on traditional cider orchard management practices to the next generation
Winning awards: from traditional dry to fruit infused
Taste testers wanted for feedback on our newest blends
The Best Organic Apples
11 distinct traditional cider apple varieties are expertly mixed and blended for the sweetest apple juice, robust award winning ciders and wholesome apple cider vinegar with 'mother'
'
"We spent an amazing morning visiting the stunning orchard with amazing views. We learnt a lot and enjoyed tasting this gorgeous organic cider at Dorset Nectar. I was not a cider drinker until today - these ciders taste pure, clean, just delicious.

I recommend a visit to anyone, not just cider fans. Our host was great- friendly, knowledgeable, making connections to us visitors' lives and clearly loving her vocation."   

Suzanne - Oxford
'What a hidden gem!!  The tour of the cider farm was absolutely fantastic and exceeded our expectations!

Laura
"What a marvellous surprise! The storytelling, and beauty was delightful, the cider tasting was truly lovely.

To see a family operation be so beautiful and successful warms my heart."   

Andrea - France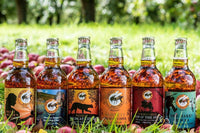 Artisan Ciders
Choose from our selection of award winning traditional artisan ciders - from the vintage dry 'Old Harry Rock' to the heady sweetness of a Sweet Maiden cider, or a crisp medium dry 'Top o' the Hill' cider.  All our delicious ciders are made using sun ripened cider apples grown right here at the our West Dorset Cider Farm.
Did we mention our ciders are Organic.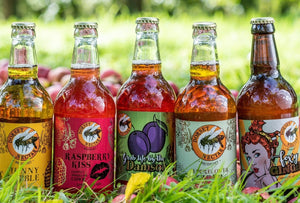 Fruit Ciders
Taste our full range of fruit infused ciders including Elderflower, Raspberry, Damson Plum, Ginger and Honey ciders.
Available in mixed selections or a case of your personal favourite. We offer the ciders in 6 bottle cases, 12 bottle cases or in our popular 3L pouches and bag in boxes.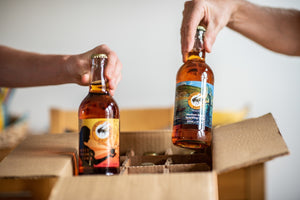 Party or Stocking Up?
Our popular Bag in Box cider is available in 3 Litre, 10 Litre and 20 Litre sizes across our full cider range. Perfect for home supplies, parties, barbeques and weddings, these fit comfortably on table tops. We also offer kegs. 
Ale anyone?
Enjoy a delicious golden bitter or a well hopped IPA.  All created by our family here at Strong Orchard Cider Farm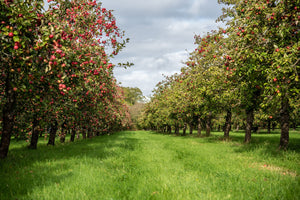 Cider Tours and Tastings
Book a cider tour to experience the magic of the orchard, learn how the cider is made and finish with a tasting session of 12 different ciders!
Get in Touch with us or Visit the Cider Farm Tasting room & Farm Shop
Email us dorsetnectar@live.co.uk
Tel: 01308 488382
Mobile 07503021152 or 07515806546
Visit us; Strong Orchard, Pineapple lane, Waytown, Bridport, Dorset DT6 5FT
Check our Facebook, Instagram, Twitter platforms or clips and videos on Youtube.
Fancy a staycation holiday? We offer 14 unique pitches in the rows of our popular Seasonal Orchard Campsite on the Cider Farm from 1 April until August 31st annually.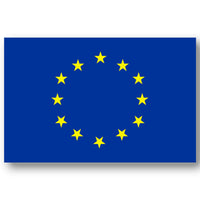 Cider Barn and bottling equipment partially funded by the European Agricultural Fund for Rural Development